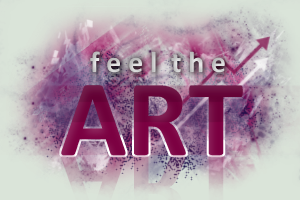 Welcome everyone, to FEEL-ART! We hope you'll enjoy looking around this group



Important Links:


Feel-art Guidebook (group rules, FAQ's, and Folder Guidelines)

Donate Here to Support Our Group

Affiliates List

Member Suggestion Forum

Commission Listings

Our Wonderful Donators

SPOTLIGHTS OF THE MONTH:




Fore more spotlights of the month or information on how to get featured, check out our journals and Hall of Fame: [link]



Help us?


As you might have seen we like to host a lot of activities for our members. But we want some more members to participate in these events. If you want to, you can add our group icon or a link to our group in your signature, spread the word by inviting your friends, or feature us in your journal. It's not necessary to do of course, but it would be nice and we would be very happy and thankful.



Please help support our group!


Even one point helps! Please donate to the donation pool on this account: [link] Thank you so much if you donate!



New #Feel-art Support Stamp: [link]


Originally made by =Schnitzelyne
Feel free to use this to show support for our group! (:



List of Honorary Senior Members!


*fireheartsilverwind